Troubleshooting
My Philips TV is tilted horizontally when it is mounted on the table stand
Use the following procedure to realign your TV if it is tilted horizontally on the table stand.
Steps 1-2
1) Place the TV on a flat, stable surface with the back of the TV facing towards you.
2) Loosen the two screws half a turn at the back of the TV with an Allen key (supplied).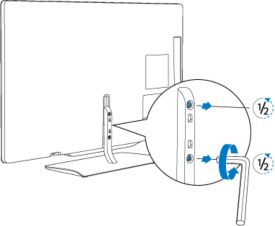 Step 3
3) Swivel the TV in a counterclockwise direction until it stops turning and then follow by swiveling it clockwise. Repeat this procedure two times.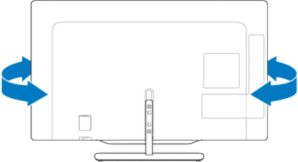 Step 4
4) Finally keep the TV swiveled at the counterclockwise position.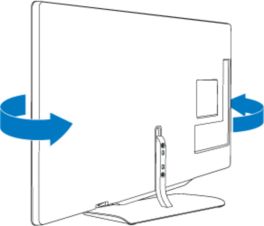 Step 5
5) Hold the TV in position and tighten the two screws in sequential order, starting with screw (1).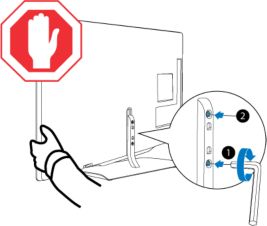 Alternatively,
You may disassemble the TV stand and follow the new TV stand installation instruction in the Quick Start Guide (QSG) attached to this FAQ page.